Fed up with how much your gorgeous high heels hurt feet & ankles ?
Shoette is the fist foldable rollable back-up shoe in France. There are moments in a woman's life where you MUST were high heels. When it is too much to take, discover confortable flat ballerinas that can easily be carried in your woman's bag. Discover here Where and When to use Shoette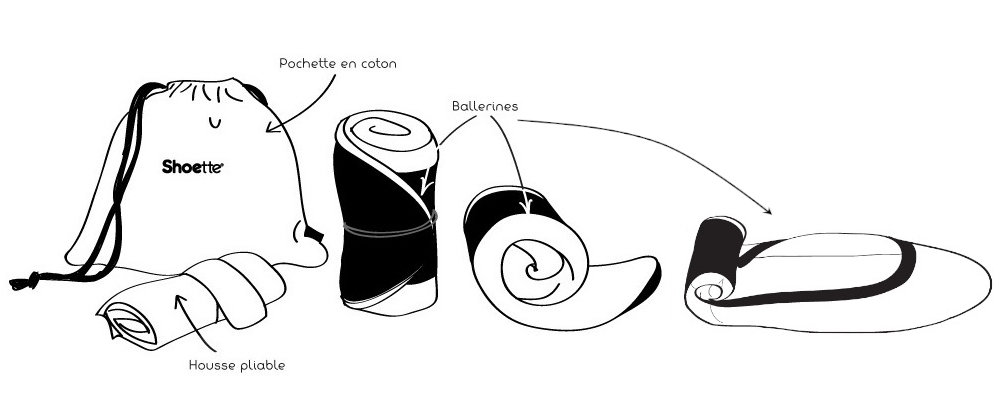 « Why a foldable bag? » well, the real question is What do you do with your high heels once you switched to your flat Shoette in the middle of the street?
Yable Shoette bag included in the Shoette mini bag (all products bus the Shoette Mini).
* * *
How to FOLD a Shoette

Shoette is so stretch that it can be fold in both sides. Here are tow of the many ways to roll a paire of Shoette:
1/ The classic way
2/ The smart way